Flyer Design & Event Photography

Domus Outlet Tile Clearance Yard Sale


Every year Domus host two to three Clearance Sales to clear excess stock, discontinued lines, cancelled orders and over-orders to clear warehouse space and make way for new ranges. Over 150 designs are all reduced to clear with an average price of £12 per square metre, including 600 x 600 and 600 x 300mm sizes.

With prices from as little as £5 SQM, customers will find huge savings on high-end porcelain stone and marble, ceramic design wall tiles and glass mosaics.

BRIEF: Boost footfall and direct as many customers to the Outlet showroom as possible.

SOLUTION: Designed and printed a double-sided flyer, which was handed out at busy localities and arranged for a door drop (of 20,000 houses approx.).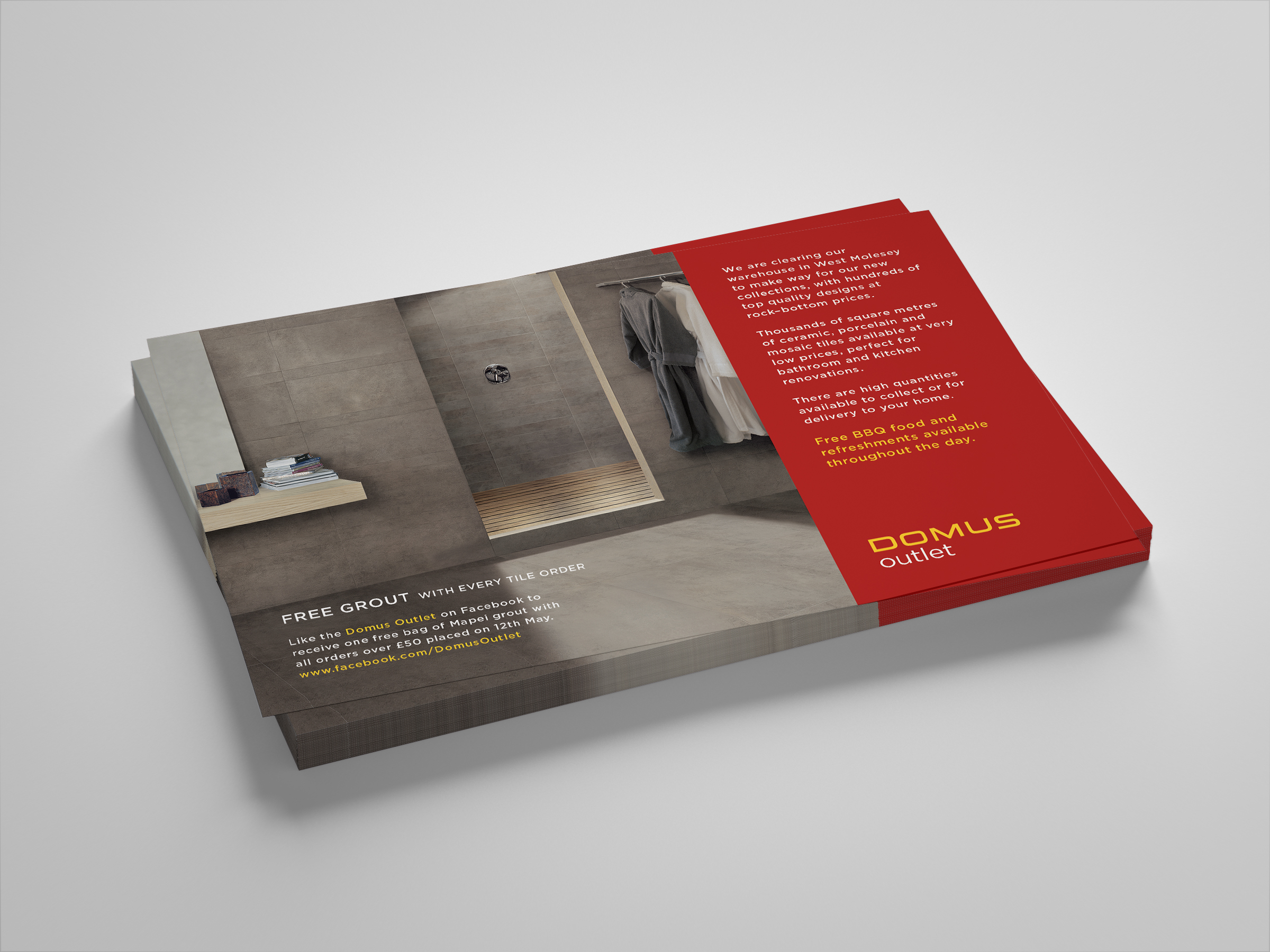 Event Photography
Tile Clearance Yard Sale at Domus Outlet, Surrey